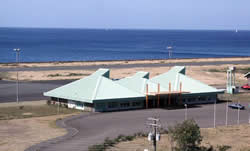 Most air travelers arrive through one of our neighboring gateway islands where they can catch a regional carrier to J.F. Mitchell Airport, Bequia.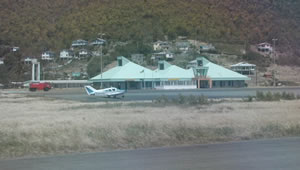 From North America:
American, USAir, Caribbean Air (formerly BWIA), Delta, Jet Blue, Air Jamaica, and Air Canada fly to Barbados with connecting flights on LIAT Airlines, to St. Vincent connecting with the Bequia ferries.
Arriving passengers traveling to Bequia through St. Vincent should plan their arrivals before 5 PM M-F to connect with the last ferry at 6 PM. Last ferry service on Saturday, Sundays and holidays leaves for Bequia at 7 PM. If you must overnight in St. Vincent we can recommend the Cobblestone Inn, near the ferry pier. You may want to consider a small power boat or sailboat charter to arrive in Bequia the same day. Costs are set by the captain and can be shared by a group.
Air charters or shared charters fly direct to Bequia, from Barbados on Air Mustique, SVG Air, and Grenadine Air Alliance. Plan your arrival in time to take the last flight @ 4:30 PM. The plane cannot be delayed as there are no landing lights in Bequia. SVGAir is now offering flights to St. Vincent and Bequia from St. Lucia, check with them for connection times.
American Eagle, Caribbean Air (BWIA), & Air Jamaica fly to Grenada with scheduled connections to Bequia on SVGAir. SVGAir also offers charter service throughout much of the Caribbean.
American Airlines flies to Puerto Rico with connecting flights on LIAT to St. Vincent through St. Lucia followed by a one hour ferry ride to Bequia. (Note: most of these flights will not arrive in time for the last ferry to Bequia.) Take a charter or shared charter flight to Bequia from St. Vincent. Bequia air arrivals must be before dark as there are no landing lights at the airport.
A new high-speed ferry from St. Vincent to Bequia and down island has been implemented. Check with Admiralty Transport for current schedule. (July 2010)
From Europe:
France: Air France and other lines to Martinique, then LIAT to St. Vincent and ferry or shared charter to Bequia.
Germany: Condor to St. Lucia, or Barbados then Air Mustique or SVGAir or Grenadine Air to Bequia.
United Kingdom: British Airways, Virgin Atlantic - Gatwick to Barbados then shared charter direct to Bequia on SVGAir, Air Mustique, or Grenadine Air Alliance.
Or you may take LIAT to St. Vincent and ferry to Bequia.
Regional Airlines serving Bequia:
(Bequia airport code is BQU - Saint Vincent's is SVD - Barbados is BGI)
The Grenadine Air Alliance
offers shared charter departures between Barbados and Bequia