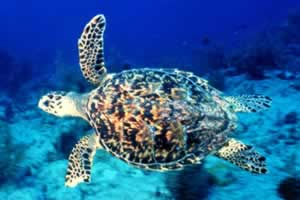 Bequia currently has two Scuba Diving Centers on the island. Both shops carry quality dive gear and also can assist you in getting certified or completing advanced courses. Each dive center exhibits different strengths to match the customers varied needs, so contact them directly with your questions and requirements. If underwater photography is your thing, Bequia diving won't disappointed you. Macro photography is particularly good, with many subjects that aren't often seen in much of the Caribbean. Snorkelers are welcomed on many of the dives.
With water temperatures averaging 79 – 82F, the diving is comfortable and only a dive skin or light weight wetsuit is needed for those that chill easily. You can usually rent them from the dive shops if you wish to travel lightly.
Update: Friendship Divers has closed and its assets acquired by Dive Adventures.
Please Visit our Scuba Diving Sponsors

Bequia Dive Adventures has years of experience supplying some of the best diving in the Caribbean at very competitive prices. We are a full service PADI Dive Center conveniently located a few steps from numerous excellent guest houses, small hotels and restaurants. We offer lodging with some of the best places to stay on the island.